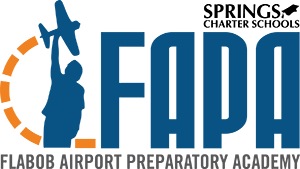 At A Glance:
5580 42nd Street,
Riverside, CA
6-8 | 5 DAYs on campus
9-12 | 4 days on campus, 1 day of guided homestudy
(951) 225-7100
Our project-focused, integrated learning model offers a unique school environment where everybody knows every student's name. Our Global Transitions Program (GTP) is designed to provide career and college preparation to students in grades 6-12.  Students will be introduced to career paths that connect them directly to the global world.  Students will have the opportunity to learn the 21st Century Skills that will prepare them to enter the job force or attend college directly after high school.  If you want a truly different middle and high school experience, discover the Flabob Airport Preparatory Academy that emphasizes deeper connections, collaborations with adults and peers and time to pursue passion-driven interests. Our program ensures that every student is prepared for both college and the world of work through rigorous, supported courses, school-organized internships, and concurrent college enrollment. Students graduate with a resume of experiences and skills, a UC-ready transcript, college units and friends that will last a lifetime.
Name:

John Greene


Age: 17
Grade: 12
I chose: Flabob Airport Preparatory Academy, FAPA
Why?

I was looking for a small school to help me transition from homeschool.  I had taken my first airplane flight at Flabob Airport a few years before and wanted to learn more about how to become a pilot.


John says: "The opportunities at FAPA are endless. This school, especially the internship and Career Technical Education programs, have connected me with so many aviation opportunities to foster my aviation aspirations. In addition, the small environment allows the students to truly connect with their teachers and peers."
If you would like to contact a member of the FAPA staff, please fill in the form below.
Flabob Airport Preparatory Academy (6-12)