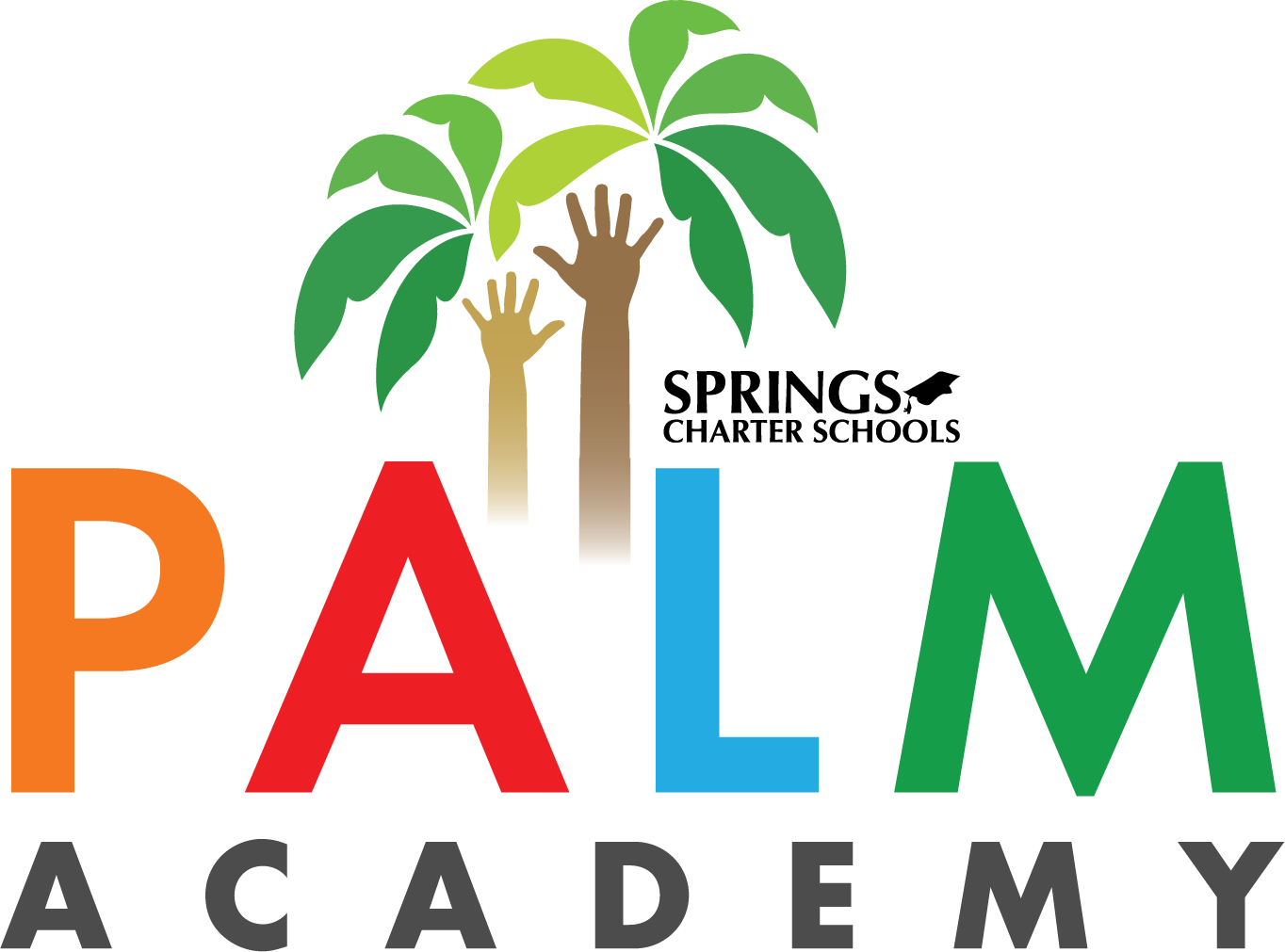 At A Glance:
81840 Avenue 46,
indio, CA
5 DAYS ON CAMPUS
(951) 225-7326
---
Schedule A Tour
Welcome Home Palm Academy Video
Palm Academy (TK-8) exists to provide a balanced arts-integrated educational experience for each student.  At Palm Academy, the main focus is to create a safe and nurturing learning environment for all learners. Palm Academy is a community that cares about student's social and emotional health as well as their academic knowledge. Students are empowered to take an active role in their learning. Students plan projects and develop learning plans according to individual goals with the help of each teacher. Teachers utilize community resources, centers, projects, technology, and hands-on experiences to provide students with instruction focusing on authentic learning. Palm Academy applies the Four C's model which emphasizes critical thinking, communication, collaboration, and creativity.
Springs Charter Schools' Palm Academy offers a unique small-school environment where everyone knows every student's name. Projects, core mastery, and positive interpersonal skills are the focus of every grade.
Name: Anna De La Rosa
Age: 14 Grade: 8
I chose: Palm Academy
Why? Because I like that the teachers get
to know each student.
Anna says: "I want to travel the world,
learn different recipes and come home
and open a restaurant." She advises new
students to do their best, test their limits,
and make lots of friends. In addition to
cooking, Anna enjoys playing the piano,
drawing, and swimming.
If you would like to contact a member of the Palm Academy staff, please fill in the form below.