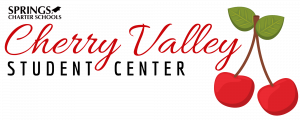 At A Glance:
10257 Beaumont Ave

cherry valley, ca
3 DAYS ON CAMPUS, 2 days home study
2 DAYS LEARNING CENTER
(951) 225-7450
Cherry Valley Student Center provides TK-8th grade students with an engaging, blended learning environment, combining the best of classroom instruction with the best that homeschooling offers. Small-group class workshops and support are provided three days per week and parent participation is encouraged and relied upon.
Essential elements include:
High-interest, integrated, literature-based curriculum
The instructional week consists of three days together with peers and credentialed teachers (T, W, TH) and two days at home (M, F) with the parent as the teacher.
We encourage parent participation and offer a variety of opportunities for contribution and participation
This program is available to TK-8 grade students. Keys College and Career Prep are available for 9-12th grade. Click here to learn more.
TK-8 Charter Schools in Beaumont CA