Calling All Springs Artists!
Springs Charter Schools is holding our 5th Annual Student Art Contest – open to all Springs students!
The artwork should showcase our theme for the 2020-21 school year, Calling All Springs Heroes.
The winning artwork pieces will be showcased on greeting cards, monthly e-newsletters, our website, and Daily Refreshments.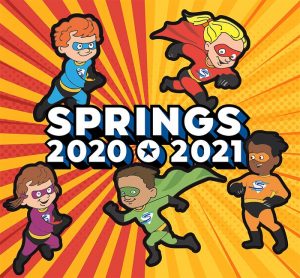 For more information and how to participate: CLICK HERE