Springs teen Taylor Warren is an exceptional dancer. She trains 25 hours per week and has won many awards and scholarships. She won the Teen Ms. Star Systems Redondo Beach and received a scholarship to Dancerpalooza 2019 in Long Beach from the dance convention 24/7.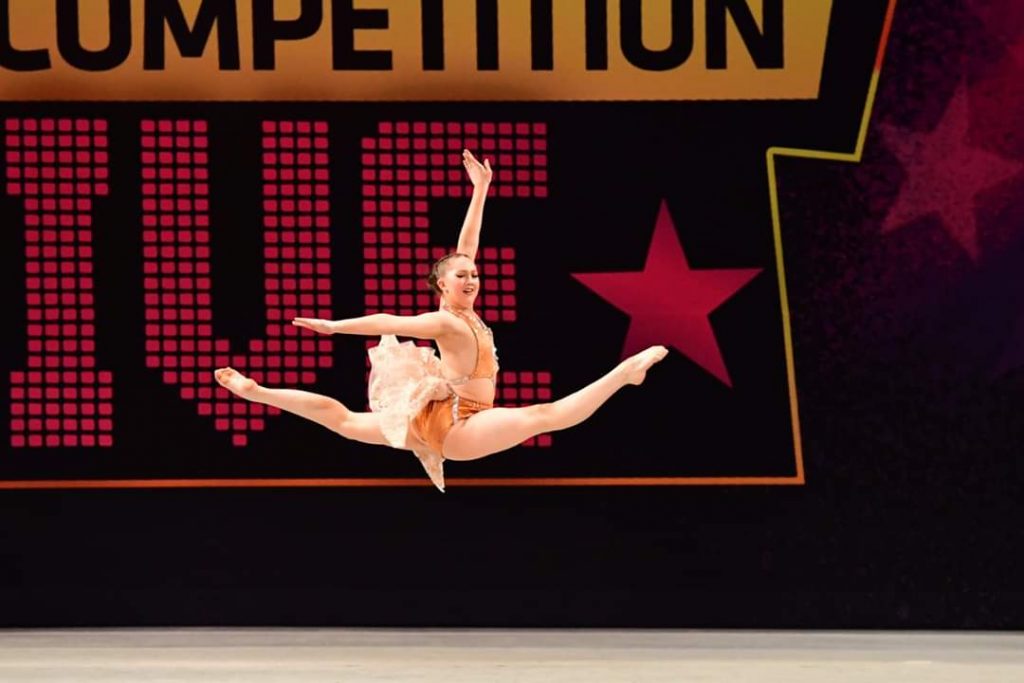 Taylor, 14, is a 9th-grade student in Springs' KEYS program. She has been with Springs since kindergarten, when she was in the Homeschool program.
She started dancing at 2 ½ years old and began competing at age 5. When she turned 10, she started taking dance more seriously and began extra classes and devoting all her spare time and energy into training, said her mother, Casey. Taylor trains five days a week at JDI Dance Company in Canyon Lake and three days a week at Academy of Ballet Arts in Murrieta three days per week.
Casey noted, "She loves training with her solo teacher, Kali Clugston, who has helped her bring out her passion for dance and inspired her to become the best she can be. She loves learning to express herself through movement. She loves dancing with her friends and meeting new friends at conventions and competitions."
Taylor plans to attend college and major in dance, but also hopes to begin auditioning for professional companies. She also wants to work for Disney, performing in their shows and parades.
When not dancing, Taylor likes to bake. She has non-celiac gluten intolerance and cannot digest gluten or egg whites. She is learning to bake treats and make healthy dinners and breakfasts that follow her dietary needs. Casey said, "She is great at meal prepping and preparing food for herself for the week. She enjoys learning to make new gluten-free recipes."
Taylor also enjoys writing and drawing, and is "obsessed with all things Disney and Trolls!"
Taylor assists teaching younger competition dancers at JDI, and takes part in the internship program through Springs. She enjoys working with the kids and sharing her love of dance with them. She assists in technique classes showing the students the correct placement for different dance steps. She also assists in team routines helping them make corrections in choreography and timing. She is learning how to give constructive critiques while enjoying working with younger dancers.
She is thankful to Springs for giving her the opportunity to take part in the internship program, Casey noted, preparing her for the opportunity to turn her passion into her career.