Please join us for our Reading Extravaganza. Our Homeschool staff will facilitate reading fun, games and activities. Your students will have many opportunities to win some prizes throughout the day! Snacks will be provided at 11:45 a.m.
Our Curriculum Specialist Nicole Haynes has masterfully designed a rotation schedule full of fun educational activities that will engage students TK-8th to develop a love of reading and writing through gameplay with our Educational Specialists. It isn't too early to get your student's creative thoughts flowing and start thinking about the Cereal Box Book Report which should be completed prior to our Extravaganza. Check out the requirements and get your students excited about designing their Cereal Boxes ahead of time!
Don't delay, register your students today!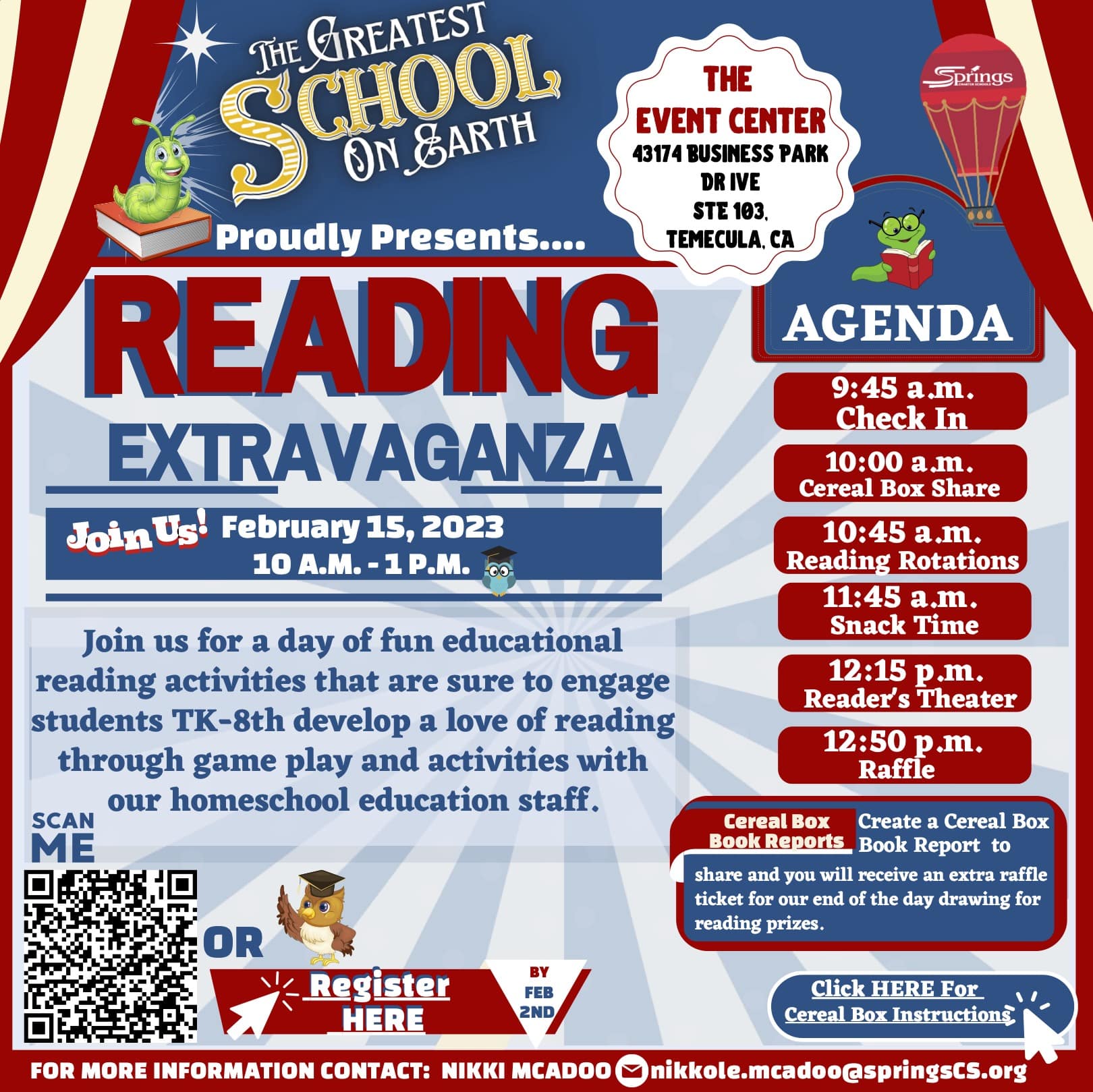 Requirements