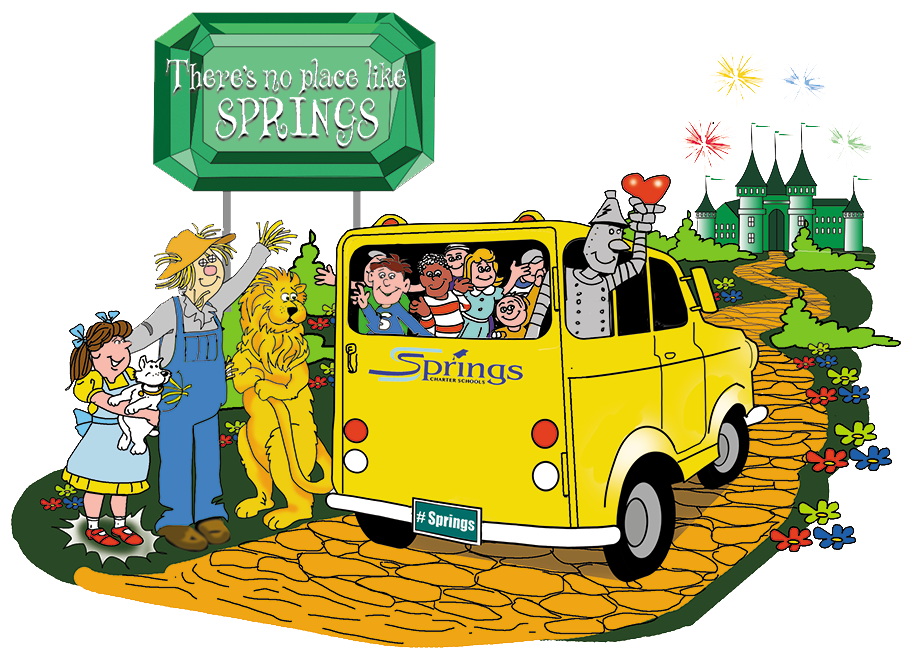 Dear Springs Families,
It is my pleasure to invite you to attend the 16th Annual Springs Charter Schools Parent IGNITE! Conference. The conference this year will be held in the following two locations:
Tuesday, August 20, 2019


……

Riverside Convention Center

…..




3637 Fifth Street




Riverside

Thursday, August 22, 2019
Centerpoint Church
24470 Washington Avenue
Murrieta
We believe that all children deserve to be empowered learners and visionary people of the world, and that's no small job for our parents. This year we are celebrating the fact that there's no place like Springs! We delight in offering this annual kick-off conference to all our parents to inspire you, help sharpen your skills, and encourage you as you raise amazing adults!
Our IGNITE! Parent conference will focus on how the characters in the Wizard of Oz can lead the way in developing the heart to expect the best, the brains to work smarter, the courage to overcome our fears and the ruby slippers to "walk the talk" as we develop ourselves and our Springs Nation.
Five Things We Hope You'll Learn at The Wonderful Land of Springs:
• How to avoid the twisters and storms of schooling your child
• There are five love languages, and knowing your child's will help strengthen your relationship
• Everything's better over the rainbow!
• It's not where you go, it's who you meet along the way
• Everything you're looking for was right here all along
We are pleased to welcome our Keynote Speaker, Gillian Larson, who will inspire us on the journey of raising and schooling our children.
Our IGNITE! Conference is an opportunity for you to find "your heart's desire," including resources and ideas for the upcoming year. Our goal is to create an "Emerald City" full of inspired parents with the "heart, courage, smarts and will" to make this a terrific year for their children!
Looking forward to seeing you at Ignite! to kick off next year.
#SpringsNation #Ignite2019CSC
Kathleen Hermsmeyer, Ed.D.
Superintendent
CHOOSE YOUR LOCATION AND REGISTER TODAY!