DON'T MISS ANY INFO, SCROLL ALL THE WAY DOWN
As you enter the final semester of your high school journey, please continue to work closely with your teachers to submit current class assignments and turn in make-up work that you've completed at home.  Parents, we encourage you to keep in touch with your child's teachers and Guidance Counselor to ensure that adequate progress is occurring and your student is on track to graduate.  If you need to confirm your Guidance Counselor's contact information you can call the Guidance Department at 951-252-8833.
Graduation Ceremony
Date/Time: Saturday, May 22, 2021 – 2pm
Location: Virtual Ceremony streamed on our YouTube channel
Graduation Registration Opens February 2, 2021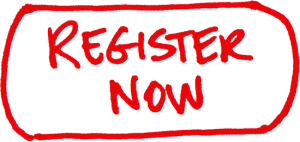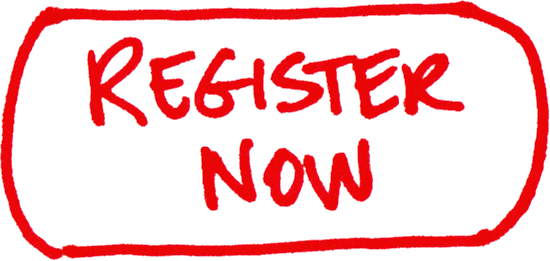 This online Graduation Registration Form must be completed for all seniors, regardless of whether the student plans to attend the graduation ceremony. The deadline to complete the Graduation Registration Form is March 15, 2021.
Graduating seniors may participate in the Graduation Ceremony if:
The student has completed the graduation requirements (or is within 5-10 units of completing graduate course work AND is enrolled in summer school). If you anticipate that your student may not meet the 230 unit graduation requirement we encourage you to be in touch early and often with your Guidance Counselor to discuss options and opportunities.
The student is in "good standing" in regard to citizenship and behavior. Participation in Springs' graduation ceremony is a privilege. Students will be notified in writing if the privilege to participate has been withdrawn based on non-academic issues.
Graduation from high school is a momentous occasion in life. It is a very special time for parents, relatives, friends, teachers, and school staff who have given their support and share in the graduate's excitement.  Thank you all for being a positive influence in the life of your graduate.  And thank you to our graduates for their hard work and perseverance.   All of us look forward to an enjoyable and meaningful graduation ceremony.  Be a proud member of the Class of 2020… ready for the challenges and opportunities that await you!
Please send your questions to events@springscs.org.
---
Graduation Gown Information
Students MUST wear solid black caps and gowns (with black tassels) in order to participate in the graduation ceremony. Students have the option of purchasing these items or borrowing them from a sibling/friend. To order your gown (see note below about cap and tassel) and other graduation products, click here, then click on Graduation and scroll down until you see Caps & Gown.  Follow the prompts to find the product you're interested in. You can also call Jostens at 1-877-475-7027 if you have questions. We recommend you order any additional merchandise that you would like from Jostens at the same time to save on shipping.
TIP: Some optional graduation products may be worth price shopping from other places. (i.e. Walmart has class rings)
You need to place your order by April 1, 2021, to be assured of receiving your gown and any other products by graduation. Ordering any later than April 1st may result in needing to pay rush shipping fees to get your items on time.  Orders placed with Jostens will be shipped to the address you provide – NOT the school.
If purchasing a gown presents a financial hardship, please email events@springscs.org to discuss alternate options.
---
Cap and Tassel Information
Caps and tassels will be provided for all graduates in early May at no cost.  All graduates will receive these by mail.
You may decorate the top of your cap only and it must be done tastefully. If you would like to send a pic of your decorated cap to events@springscs.org, we will feature it on social media.

---
Student Performances at the Ceremony
Students should indicate their interest in speaking and/or singing on the Graduation Registration form.  You will be contacted by the end of April with more details.
The final deadline to submit any speeches or vocal performances is March 15, 2021.
---
Graduate Shoutout Videos
We want to showcase your unique Springs Story and celebrate your next steps! Please go to the link below and upload up to 4 photos and a video all about you and your post-graduation plans.
Answer the following questions:
Introduce yourself and your school/program
Talk about what your big plans are next.
Send a shout out to other grads and family members or even someone who helped get you through this crazy school year and beyond.
Close by saying, "Springs Nation Rocks!"
Helpful tips for filming yourself:
Remove anything distracting from the background
Place a light in front of you rather than behind you.
Try and limit noises.
Shoot from the top looking down a bit.
We recommend the following 4 photos:
Kindergarten

Graduation

 photos
Family photo
Photo of you doing your favorite activity
---
Prom
If COVID-19 restrictions allow, Springs Senior and Junior Prom is being held on Wednesday, May 26, at Eagle Glen Country Club in Corona. Information regarding ticket sales with be sent closer to the event.
---
Contact your Guidance Counselor if you are unsure whether or not you are on track to graduate.
---
ADD REMINDERS TO YOUR GOOGLE CALENDAR BY CLICKING THE BUTTONS BELOW:
Reminder to Complete Grad Registration Form 3/15
Reminder to Submit Graduation Speech/Song 3/15
Reminder to Purchase Graduation Gown 4/1
Graduation Ceremony 5/22